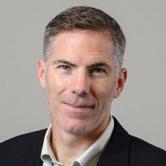 Associate Professor of Public Policy & Education,
Vanderbilt University
Shaun M. Dougherty is an associate professor of public policy and education in the Department of Leadership, Policy, and Organizations at Vanderbilt University. Dr. Dougherty's research emphasizes the use of quantitative research methods to evaluate the impact of educational policies and programs. He emphasizes understanding how the requirements, incentives and behaviors that those policies produce develop human capital and promote equitable outcomes, with a particular focus on how family income, race, and disability status influence policy impact. Dr. Dougherty is a national expert on career and technical education, with additional expertise in accountability policy. He is also a faculty fellow with the Tennessee Education Research Alliance and a faculty adviser to the Strategic Data Project through the Center for Education Policy Research at Harvard University. He received his Ed.D. in quantitative policy analysis from the Harvard University Graduate School of Education.