Margaret (Macke) Raymond, The Center for Research on Education Outcomes (CREDO), Stanford University
Date:
Friday, January 16, 2015 -

11:30am

to

1:00pm
Venue:
UCCS Conference Room A, 1130 K Street (lower level), Sacramento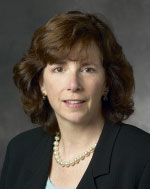 In this seminar, Margaret (Macke) Raymond investigates operator supply in the charter sector in the United States. She examines the performance of individual schools as they opened and grew over their early years. Her analysis expands to consider the likelihood of quality among new schools and networks of schools, called Charter Management Organizations. Using a new method to ensure rigorous comparisons, she compares the performance of charter schools to the traditional public schools with which they compete. Charter schools provide superior education outcomes for some groups of students on balance, but wide variation in the quality of schools and Charter Management Organizations persists, despite regulatory authority to close poorly performing schools. Raymond identifies factors that might explain the variation, and estimates the impact of charter schools on the performance of their competitor public schools. She will conclude her presentation with insights for policymakers who wish to create improvement in public education through school choice.