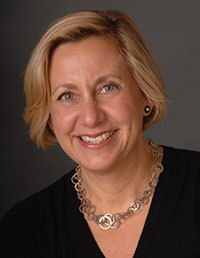 Susan Colby is a partner in McKinsey & Company's San Francisco office and leads the firm's North American Education Practice. She works with social and public sector clients on society's most pressing problems with a special focus on education. Colby also co-leads McKinsey's Women's Initiative and is involved in "Women in the Economy," which provides insights on how companies can unlock the full potential of women's talent in their organizations. Prior to McKinsey, Colby was the Chief Executive Officer at Stupski Foundation, a national philanthropy that focused on education for low-income students. She was also a founding partner of the Bridgespan Group's San Francisco office and led the group's work in K-12 education and foundation strategy for more than a decade. 
Colby is a co-author of several major articles on strategy, philanthropy and education, including: "Galvanizing Philanthropy," (Harvard Business Review); "Zeroing in on Impact," (Stanford Social Innovation Review); "The Strategic Value of a Shared Understanding of Costs," (Strategy and Leadership); "Going for the Gold," (Education Next); and "Reclaiming the American Dream." She has addressed major convenings on topics of strategy, philanthropy, education, and gender parity.
She is a member of the inaugural class of the Aspen Institute-NewSchools (now Pahara) Entrepreneurial Leaders for Public Education. She currently serves on the board for Equal Opportunity Schools and the advisory boards for the Michelle R. Clayman Institute for Gender Research at Stanford and the Center for Reinventing Public Education. Colby received her B.A. from American University and her M.B.A. from Stanford University's Graduate School of Business.