PACE Event
Pathways to Postsecondary Success in California for Low-Income Youth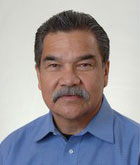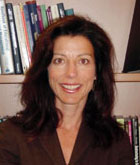 Many low-income children in California continue to lack access to high-quality, well-resourced schooling opportunities. This lack of equal opportunity ties youth in poverty to low-wage jobs or creates situations where they are "disconnected" from both school and work.
In this seminar Daniel G. Solórzano and Amanda Datnow will present findings from a five-year, mixed-methods design study focusing on young adults in poverty, many of whom are enrolled in community colleges. Their study is guided by the premise that it is important to take an asset-based approach to understanding youth in poverty and their communities.
Instead of adopting a deficit frame, Solórzano and Datnow argue that to truly expand opportunities for success educational institutions must find a way to build on current strengths in families and communities. The project seeks to understand what knowledge and tools are needed to maximize postsecondary opportunities for low-income youth.
Speakers: