What We Do
PACE is an independent, non-partisan research center led by faculty directors at Stanford University, the University of Southern California, the University of California Davis, the University of California Los Angeles, and the University of California Berkeley. Founded in 1983, PACE bridges the gap between research, policy, and practice, working with scholars from California's leading universities and with state and local decision makers to achieve improvement in performance and more equitable outcomes at all levels of California's education system, from early childhood to postsecondary education and training.
Recent Publications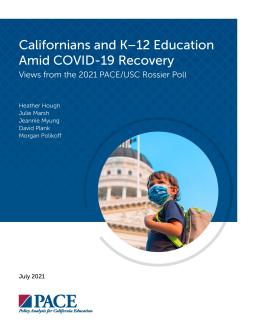 Views from the 2021 PACE/USC Rossier Poll
Growing inequities and lessons learned during the COVID-19 pandemic together with billions of dollars in new funding present an opportunity to make substantial changes to K–12 education to better...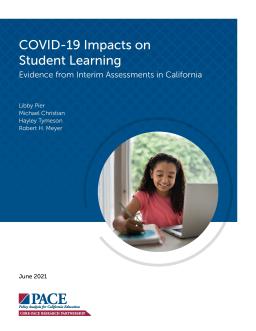 Evidence From Interim Assessments in California
At the first anniversary of school closures due to COVID-19, nearly half of the K–12 students in the U.S. were attending schools that were either fully remote or offering hybrid instruction, with more...