PACE Event
PACE 2024 Annual Conference
Revitalizing Public Education in California: Navigating Challenges, Seizing Opportunities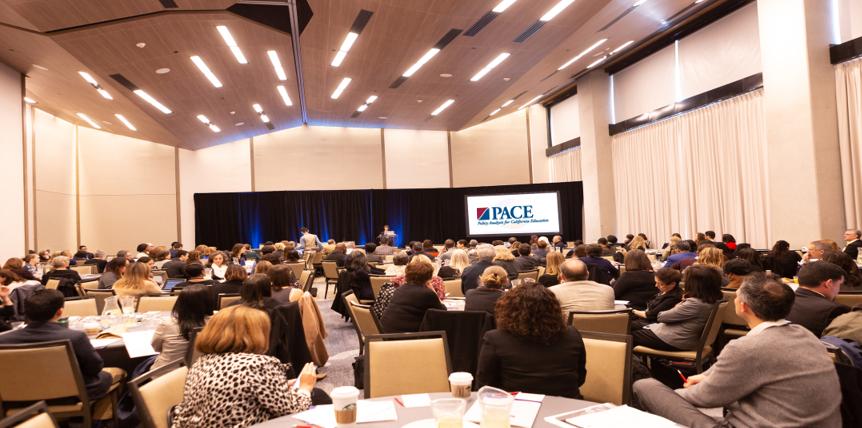 Conference
Over the past year, key questions have emerged about California's public education system as schools, districts, and institutions of higher education face substantial challenges:
How do we engage students and improve their outcomes, especially for our state's most vulnerable children and youth?
How do we productively engage communities and diverse stakeholders to improve education?
How do we balance state vs. local control in navigating the current challenges?
How do we take advantage of new technologies and opportunities to transform our education systems?
At this critical juncture, we are bringing together over 250 California policymakers, researchers, and education leaders to address these questions, while taking stock of our education system at this point in pandemic recovery. The conference will share research insights about transformative actions that can drive improvement at all levels of the system—from early childhood through higher education.
We expect this event to sell out quickly as it did last year, so register today to reserve your spot for $300.
Highlights
Keynote address by Tyrone Howard, Associate Dean and Professor of Education, UCLA School of Education & Information Studies and President, American Education Research Association (AERA)
Analysis of what we know about student learning and well-being, the status of the educator workforce, and progress toward system transformation at this point in pandemic recovery
Breakouts on:

The transformative power of generative AI in education
Addressing the challenge of post-pandemic district leadership
Building systems to support high quality teaching and learning
Improving student attendance and engagement
Leveraging state investments for high school transformation
Strengthening coherence and impact in early learning

A consideration of the arguments in balancing state and local control in education by the Leland High School debate team from San José Unified School District
Agenda
Welcome
State of the State: What we know about student learning and well-being, the status of the educator workforce, and progress toward system transformation at this point in pandemic recovery
Break / Transition
Breakout #1 (choose one)
The transformative power of generative AI in education
Addressing the challenge of postpandemic district leadership
Building systems to support high quality teaching and learning
Lunch
Keynote address by Tyrone Howard, Dean and Professor of Education, UCLA School of Education & Information Studies and President, American Education Research Association (AERA)
Break / Transition
Breakout #2 (choose one)
Improving student attendance and engagement
Leveraging state investments for high school transformation
Strengthening coherence and impact in early learning
Break / Transition
Balancing State and Local Control in Education: Weighing the Arguments
The Leland High School debate team (San José Unified School District)