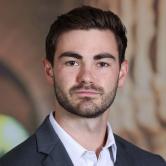 Associate Director, Strategic Partnerships,
Policy Analysis for California Education, Stanford University
Benjamin Cottingham is the Associate Director of Strategic Partnerships at PACE and focuses on the development of organizational conditions that support the continual improvement of student outcomes across California's education system. He leads work at PACE examining how California's county offices of education support continuous improvement. He is also currently involved with several research partnerships, including the CORE-PACE partnership, studying the impact of networked improvement communities on at risk student populations.