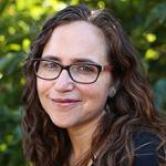 Professor of Education Policy,
University of California, Davis
Michal Kurlaender is professor of education policy at the University of California, Davis, and faculty director at PACE. Her work focuses on inequalities in access to college and success in college; alignment of public K–12 and postsecondary systems of education; and alternative pathways to college and careers. She works closely with administrative data from all three of California's public higher education sectors: California State University, the University of California, and California Community Colleges. She is lead researcher at Wheelhouse: The Center for Community College Leadership and Research at UC Davis and a research affiliate with the Center for the Analysis of Postsecondary Readiness at Teachers College. She received her PhD in education policy from Harvard University.
updated 2021