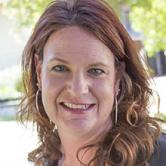 Executive Director, California Education Lab,
University of California, Davis
Sherrie Reed is executive director of the California Education Lab at the UC Davis School of Education, where she manages and directs faculty research grants from foundations and the U.S. Department of Education. Prior to joining the California Education Lab, Reed served as the director of research for New Tech Network and she worked in K–12 education as a special education teacher, school administrator, and charter school developer. She received her PhD from the UC Davis School of Education.
updated 2021