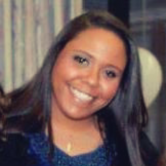 Ph.D. student - School of Education,
University of California, Davis
Alexandria Hurtt is a Ph.D. student in the School of Education at the University of California, Davis, and has worked with the California Education Lab since 2016. Her research interests include college access and readiness, particularly in terms of literacy, and the effect of educational systems on historically underrepresented students. Hurtt previously worked at a charter school, where she developed an English curriculum She holds a master's degree in education from UC Davis and a bachelor's degree in political science from The College of New Jersey.