Serving English Learners During the COVID-19 Pandemic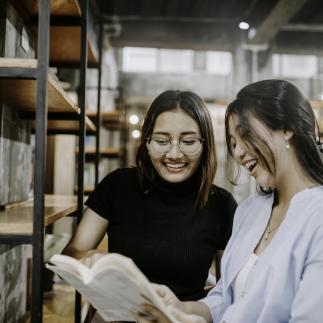 Summary
The COVID-19 pandemic and the resulting changes in schooling have been particularly difficult for students learning the English language. Recent research indicates that nearly 40 percent of English learners (ELs) nationwide were not receiving the services and support they needed to successfully engage with academic content during distance learning and that ELs experienced greater lags in learning than their peers. As the types and quality of instructional supports provided to ELs at school are vital to their educational outcomes, it is critical to understand how these students were supported during a nontraditional school year. This report highlights the ways in which public K–12 school districts planned to support ELs during the first full academic year of the pandemic. Drawing on a multiphase, mixed methods research approach, findings reveal that within their LCPs, districts across California:
attended to the unique needs of ELs in their plans, with nearly every district outlining how ELs and families would be supported during 2020–21;
prioritized the needs of ELs in both access to technological resources and potential returns to in-person instruction, with a significant difference emerging between districts serving greater proportions of ELs and those serving fewer;
identified specific assessments to evaluate lags in learning and facilitate individualized interventions for ELs;
grounded services in English language development (ELD) strategies;
planned to offer supplemental services and programs specifically for ELs, including tutoring, office hours, and summer credit recovery programs;
intended to provide professional development sessions tailored to support the instruction of ELs, including for specific ELD curricula as well as the technological resources that teachers would use during distance education; and
offered translation services for parents to support student learning, although evidence indicates that these services were typically asynchronous and one-way.
Results collectively indicate that districts communicated their intentions to assess student learning and progress, planned to provide both designated and integrated ELD services, and offered supplemental educational services to mitigate lags in student learning. However, in general LCPs included too little detail to determine the extent to which plans for 2020–21 differed from educational programming prior to the pandemic or the sufficiency of districts' plans to ensure student progress in language development and academic learning. Moreover, the legislation mandating the plans did not include measures for adherence to plans or for monitoring student outcomes as a result of plans. Therefore, lingering questions remain about the strategies actually implemented by districts, the educational experiences of ELs during the pandemic, and how those experiences shaped students' academic development.
The data sets on which this report was based, in addition to a related working paper and policy brief, are here.
Suggested citation
Reed, S., Hurtt, A., Hibel, J., & Garrett, D. (2022, May). Serving English learners during the COVID-19 pandemic [Report]. Policy Analysis for California Education. https://edpolicyinca.org/publications/serving-english-learners-during-covid-19-pandemic