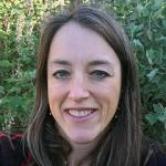 Director, Strategic Partnerships,
Policy Analysis for California Education, Stanford University
H. Alix Gallagher is the Director of Strategic Partnerships. In that work, she uses various research methodologies in partnership with practitioners to support ongoing organizational improvement while building knowledge for the field. Before joining PACE, Alix was an Associate Director at the Center for Education Policy at SRI International. There she led large-scale randomized controlled trials and policy studies and was fortunate to be part of two successful long-term research-practice partnerships. Alix's expertise is in improving instructional quality and student outcomes.