PACE Event
Ready for College?
The College Readiness Indicator System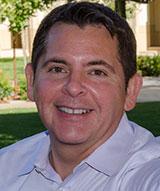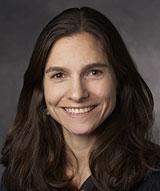 Districts and schools across the country are working to comply with new state and federal policies requiring that all students be prepared for success in college. In California, educators are actively engaged in the implementation of the Common Core State Standards and a new state accountability system, both of which emphasize college readiness. Increasing the number of students who graduate from high school ready for college requires a systemic approach that includes a range of appropriate indicators that go beyond academics alone, supports tied to those indicators, and attention to change at the student, school and district levels.
In this seminar Jorge Ruiz de Velasco and Kara Dukakis will present findings from the College Readiness Indicator Systems (CRIS) initiative. Over three years, John W. Gardner Center for Youth and Their Communities staff and two additional institutional partners at the UChicago Consortium on Chicago School Research and the Annenberg Institute for School Reform at Brown University, developed and studied the implementation of a CRIS in five urban school districts across the country.
The seminar will present the recently-released CRIS Resource Series, including a menu of research-based indicators and six essential elements of CRIS implementation, such as a strong data infrastructure and the system-wide capacity to make good use of data to inform action. The seminar will include a discussion of how districts, schools, and state agencies can use a college readiness indicator system to fulfill college readiness mandates and advance equitable access to deeper learning opportunities.
Speakers:
Jorge Ruiz de Velasco, Deputy Director, John W. Gardner Center for Youth and Their Communities, Stanford University
Moderated by David N. Plank, Executive Director, PACE