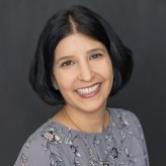 Director of Programs,
Wake County Smart Start
Alejandra Livas-Dlott is director of programs at Wake County Smart Start. She was previously preK senior manager for Child Care Services Association and founding director of Discovery Child Development Center. She was also a kindergarten and first grade teacher as a Teach for America corps member. Livas-Dlott received her PhD in education from the University of California, Berkeley.
updated 2005