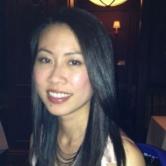 Senior Evaluations Analyst, UCSF Educational Evaluations,
University of California, San Francisco
Allison Chen is a senior evaluations analyst for the University of California, San Francisco (UCSF), Evaluations Division. She was formerly a research and administration associate for PACE, supporting the Getting Down to Facts (GDTF) project of the Center for Education Policy Analysis. At GDTF, she codirected statewide data collection. She was also a program assistant at the UCSF Office of Medical Education and a financial aid assistant at City College of San Francisco. Chen received herBA in sociology from University of California, Berkeley, and a project management certification from the UC Berkeley Extension program.
updated 2007