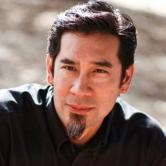 Associate Professor,
Stanford Graduate School of Education
Anthony Antonio is an associate professor at Stanford Graduate School of Education and associate director of Stanford Institute for Higher Education Research. His current research explores the development of college-going cultures as well as the impact of racial and cultural diversity on higher education. He is also affiliated faculty at the Center for Comparative Study in Race and Ethnicity and resident fellow at EAST House (the education and society theme dormitory for Stanford undergraduates). Antonio is a fellow of the Asian American and Pacific Islander Research Coalition. He has worked as a research analyst at UCLA's Higher Education Research Institute. He received his MA in mechanical engineering from Stanford University, and his MA in education and his PhD in higher education from University of California, Los Angeles.
updated 2004