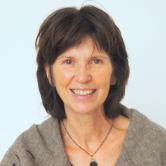 Professor of Human Development and Psychology, and Professor of Psychiatry ,
University of California, Los Angeles
Connie Kasari is professor of human development and psychology at the UCLA Graduate School of Education and Information Studies and professor of psychiatry in the Department of Psychiatry and Biobehavioral Sciences in the David Geffen School of Medicine at UCLA. She is a leading international expert in developing interventions for children with autism spectrum disorder and for their families. Kasari received her PhD in psychiatry from the University of North Carolina at Chapel Hill.
updated 2020