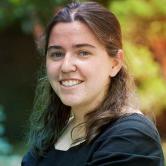 Batten Bicentennial Associate Professor of Early Childhood Education,
University of Virginia
Daphna Bassok is an associate professor of education and public policy at the University of Virginia. She is also associate director of EdPolicyWorks, a joint collaboration between the School of Education and Human Development and the Frank Batten School of Leadership and Public Policy. Her research addresses early childhood education policy, with a focus on efforts to improve early childhood systems at scale. She is particularly interested in policies aimed at supporting the early childhood workforce. She is leading the multi-year evaluation of Virginia's Federal Preschool Development Grant Birth–5 initiative. Bassok received her PhD in the economics of education from Stanford University.
updated 2005