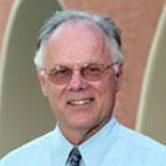 Associate Dean for Academic Programs, Rossier School of Education,
University of Southern California
David D. Marsh served as associate dean for academic programs in the Rossier School of Education at the University of Southern California (USC). He was the Robert A. Naslund Chair of Curriculum and professor of curriculum theory while director of the Center for School Leadership and Transformation at USC. He served on the new California High School Task Force and cochaired the California High School Exit Exam Task Force for the California Department of Education. Marsh received his PhD in curriculum and instruction from the University of Wisconsin—Madison.
updated 1988