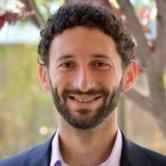 Assistant Professor,
University of North Carolina at Chapel Hill
Ethan L. Hutt is an assistant professor in the Peabody School of Education at the University of North Carolina at Chapel Hill. His research focuses on the relationship among schools, the law, and education policy. In particular, Hutt's work focuses on the numbers and metrics that are used to describe, define, and regulate U.S. school systems and asks where did these numbers come from? How did they become central to the work of schools? How do they influence how we think about what schools can (and should) do? Hutt was previously an assistant professor at the University of Maryland, College Park. He received a postdoctoral fellowship from the National Academy of Education and Spencer Foundation. He is co-editor of Absent from School: Understanding and Addressing Student Absenteeism. He received his PhD in education from Stanford University.
updated 2019