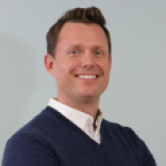 Green Dot Public Schools,
Vice President of Schools
Gordon Gibbings is the vice president of schools, leading the Green Dot Public Schools (GDPS) team of area superintendents. The team is responsible for the systems of support and development for school leaders and for ensuring all schools meet the GDPS's rigorous academic and cultural outcome expectations. He also leads the turn-around work at Locke College Prep Academy and Animo College Prep Academy. Gibbings previously served as principal at Ánimo South Los Angeles Charter High School, which was awarded a prestigious silver medal three times by U.S. News and World Report for being a high-performing college-preparatory school. Gibbings has also served as assistant principal at David Starr Jordan High School in Long Beach. He began his career teaching fourth and fifth grade teacher as a member of Teach For America. Gibbings received his doctorate from the University of Southern California.
updated 2003