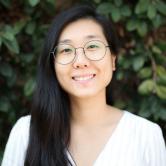 PhD Student and Data Analyst,
University of California, Los Angeles
Grace Hae Rim Shin is a PhD student in the Higher Education and Organizational Change program at the UCLA School of Education and Information Studies. Her academic and professional interests are in demonstrating gaps within university policies and practices, identifying approaches for closing these gaps, and supporting students unaccounted for by the status quo. She is especially interested in higher education bureaucracy and its impact on students. Her previous work includes university administrator and data analyst roles in offices of academic advising, institutional research, and undergraduate education. Her previous studies were undertaken at Duke University and Harvard Graduate School of Education.
updated 2021