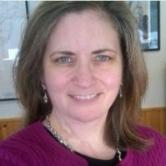 Senior Research Assocate,
American Academy of Pediatrics
Gretchen Caspary is a senior research associate for the American Academy of Pediatrics. She was previously a researcher for the University of California and for Northwestern University in the Departments of Human Development and Social Policy. Caspary receivedher MA in linguistics and MBA in marketing from the University of Illinois at Urbana–Champaign, and her PhD in social policy from Northwestern University.
updated 2002