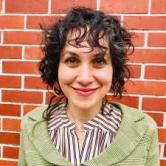 Assistant Professor,
University of Oregon
Ilana Umansky is an assistant professor of educational methodology, policy, and leadership in the College of Education at the University of Oregon. Her work focuses on quantitative and longitudinal analysis of the educational opportunities and outcomes of immigrant students, emerging bilingual students, and students classified in school as English learners. She has collaborated with school districts and national education organizations to improve educational opportunities for their English learner students. She previously worked in educational equity and quality research in Nicaragua, Mexico, Colombia, El Salvador, and other Latin American countries. She received her PhD in the sociology of education and race, inequality, and language in education from Stanford University.
updated 2018