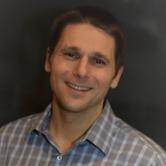 Assistant Professor of Education,
University of Virginia
Jim Soland is an assistant professor of quantitative methods at the University of Virginia and an affiliated research fellow at NWEA, an assessment nonprofit. His research is at the intersection of educational and psychological measurement, practice, and policy. His areas of emphasis include understanding how measurement decisions impact estimates of treatment effects and psychological/social-emotional growth, as well as detecting and quantifying test/survey disengagement. Soland's work has been featured by the Collaborative for Academic, Social, and Emotional Learning, by the Brookings Institute, and in the New York Times. Soland has also served as a classroom teacher, a policy analyst at the RAND Corporation, and senior fiscal analyst at the Legislative Analyst's Office, a nonpartisan organization that provides policy analysis to support the California Legislature and general public. Soland received his doctorate in educational psychology with a concentration in measurement from Stanford Graduate School of Education.
updated 2022