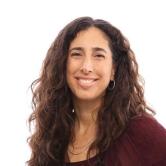 Professor, Department of Educational Leadership,
California State University, Fullerton, College of Education
Jennifer Goldstein is a professor in the College of Education's Department of Educational Leadership at California State University, Fullerton. Her research areas of specialization are educational policy and leadership, in particular teacher leadership and focuses on improving the quality of teachers and instruction in schools serving low-income children and students from different racial groups. Prior to joining the Cal State Fullerton faculty, Dr. Goldstein was an association professor at City University of New York. She holds a Ph.D. in education administration and policy analysis from Stanford University.