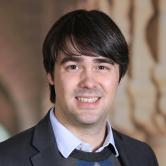 Former Quantitative Research Manager,
Policy Analysis for California Education, Stanford University
Joe Witte was the quantitative research manager at PACE. Before joining PACE, he worked as a consultant for the Illinois State Board of Education. His work at both organizations has focused on providing high-quality and actionable data in order to inform and support education policymakers and stakeholders. Witte received his MPP with a concentration in education policy from the University of Chicago.
updated 2021