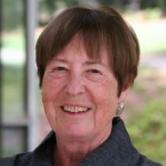 Carol Liu Professor Emeritus of Education Policy, Graduate School of Education,
University of California, Berkeley
Judith Warren Little is the Carol Liu Professor of Education Policy, emerita, at the University of California, Berkeley. She worked as senior program director at Far West Laboratory (now WestEd) before joining the faculty at UC Berkeley. She is an elected member of the National Academy of Education, a fellow of the American Educational Research Association, and recipient of the Frank H. Klassen Award for leadership and scholarly contributions in teacher education from the International Council on Education for Teaching. She has served as an advisor to foundations, government agencies, professional associations, university programs, and local school districts in the U.S. and elsewhere. She received her PhD in sociology from the University of Colorado.
updated 1987