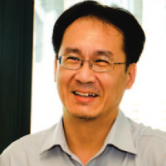 Senior Fellow, Office of Education Research,
National Institute of Education, Singapore
Laik Woon Teh is a senior fellow at the Office of Education Research, National Institute of Education at Nanyang Technological University in Singapore. His research interest is the application of statistical and measurement models for policy analysis and program evaluation. He is involved in the design and review of policy-related research projects in the Ministry of Education and the other public sector agencies. He is concurrently a principal research specialist at the Ministry of Education (MOE), Singapore, where he oversees the MOE Corporate Research Office that is responsible for research coordination, translation, and utilization. He is also a member of the Economics Experts Group, Civil Service College, Singapore. Teh received his PhD in quantitative methods and evaluation from the Graduate School of Education at the University of California, Berkeley. He also graduated from the University of Cambridge with a physics and theoretical physics tripos as a public service commission scholar.
updated 2008