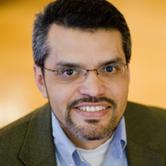 Professor of Public Policy and Education,
Teachers College–Columbia University
Luis A. Huerta is an associate professor of public policy and education at Teachers College, Columbia University. He teaches courses in policy analysis and implementation, school finance, and organizational sociology. His research on school choice reforms examines policies that advance both decentralized and market models of schooling—including charter schools, vouchers, tuition tax credits, homeschooling, and virtual schools. He previously served as a research associate and coordinator for K–12 education policy research for PACE and as a California public school teacher. Huerta received his PhD in education policy from the University of California, Berkeley.
updated 2023