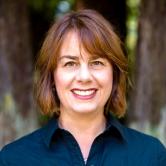 Associate Professor,
University of California, Santa Cruz
Rebecca A. London is an associate professor of sociology at the University of California, Santa Cruz. Her research seeks to understanding the challenges faced by disadvantaged children and youth as well as the ways that communities and community organizations support young people in being healthy and successful. Using both qualitative and quantitative methods, she has conducted research in multiple fields, including K–12 and postsecondary education; health and wellness; after-school programs; welfare reform; the digital divide; and children's living arrangements. Her research has been published in numerous journals, edited volumes, and policy briefs as well as presented at professional conferences, in community forums, and in legislative testimony. 
updated 2021