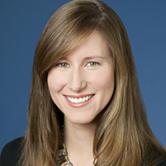 Principal Researcher,
American Institutes for Research
Sara Wolforth is a policy principal, with expertise in state education policy, at American Institutes for Research. Previously, she served as the codirector of the State Support Network, a four-year contract from the U.S. Department of Education to support states and districts in advancing school improvement efforts. She oversaw the Midwest Comprehensive Center and led needs-sensing, outreach, and dissemination efforts for the Regional Educational Laboratory of the Midwest. Wolforth contributed to several publications, including a chapter on funding strategies for making schools more safe, equitable, and engaging, and a practical guide for developing principal evaluation systems. In her work, she benefits from her experience as an educator in Chicago. Wolforth received her JD from Washington University and her MSEd from Northwestern University.
updated 2021