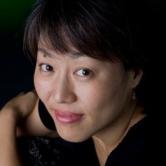 Assistant Professor of Educational Research, Educational Leadership Program,
Saint Mary's College of California
Sawako Suzuki is an assistant professor of educational research in the Educational Leadership Program at Saint Mary's College of California. Her research interests lie at the intersection of family, school, and culture. She has presented her work both nationally and internationally and her work has been published in journals of family studies. She received her PhD in human development and education from the University of California, Berkeley.
updated 2001