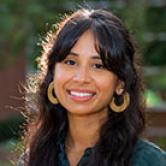 Assistant Professor of Education Policy, College of Education,
Michigan State University
Tasminda (Tasmin) Dhaliwal is an assistant professor of education policy in the College of Education at Michigan State University. Her research examines what happens after policymakers and education leaders adopt policies designed to promote equity for students of color and low-income students, including how policy implementation subverts or supports the initial equity-oriented policy goals. She also examines the ways social and economic conditions shape educational experiences of marginalized students. She uses quantitative and qualitative methods to explore issues related to student homelessness and housing, school discipline, school choice, and teacher effectiveness. Her research is informed by her time as a first and second grade teacher in Houston, Texas. Dhaliwal received her PhD in urban education policy and her MA in economics from the University of Southern California, as well as her EdM in education policy and management from Harvard University.
updated 2020