PACE Event
How the Threat of Teacher Layoffs Affects Teachers
Evidence from the Los Angeles Unified School District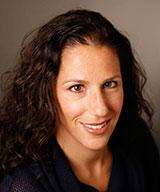 During the Great Recession California school districts laid off unprecedented numbers of teachers.
In this seminar, Katharine Strunk will present findings that assess the effects of receiving a layoff notice on teacher mobility and teacher effectiveness. Her analyses are based on six years of detailed panel data, including four years of teacher layoffs, from the Los Angeles Unified School District. She finds strong evidence that the receipt of a Reduction in Force (RIF) notice increases the likelihood that teachers will leave their schools, even if the teacher is not ultimately laid off.
Strunk also finds that teachers who were laid off and then returned to the district in the following year were less productive, according to value-added measures of effectiveness. After testing for various alternative explanations, she concludes that these negative consequences are produced by both the structural shuffling of teachers that result from the layoff process and the uncertainty and job insecurity for teachers that is associated with the layoff process itself.
Speaker:
Katharine Strunk, Professor of Education Policy and the Clifford E. Erickson Distinguished Chair in Education, Michigan State University