Evidence to Inform Education Policy: The Governor's Budget and Getting Down to Facts II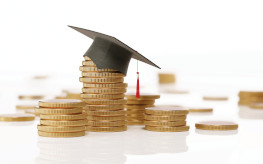 Governor Newsom's first Budget Proposal increases funding for education in California. There are areas of substantive overlap in the Budget Proposal and research findings from the Getting Down to Facts II research project, released in September 2018, which built an evidence base on the current status of California education and implications for paths forward. As the Budget moves from proposal to reality, it is critical that the evidence from GDTFII continues to inform the policy process, particularly in response to these key findings: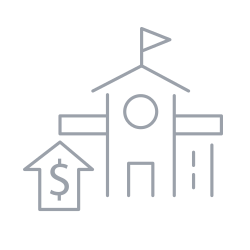 The Budget proposes a $2 billion increase for the Local Control Funding Formula, providing needed funds for schools and districts. However, GDTFII research suggests the budget would need to be increased by over $25 billion to achieve adequate spending for California schools.
Adequately fund schools
Due to investments in public education under the Local Control Funding Formula (LCFF), funding levels for public education are the highest they have been since 2004–05, and the Governor's Budget Proposal continues this trend of investment. However, even with these increases in funding and a more equitable distribution under the LCFF, per-pupil spending in California remains consistently below the national average. As a result, California has fewer adults in schools than most other states, the number of students per teacher is much higher in California than in any of the comparison states (Imazeki, 2018), and California ranks at or near the bottom of all states in the percentage of K–12 public school students with access to various types of health care or mental health services inside their school buildings (Reback, 2018). When considering the appropriate level of funding for K–12 education, the GDTFII research provides the following lessons:
Listen to expert educators about what funding levels are needed to achieve California's goals. Public schools in California spent about $66.7 billion on school operations in 2016–17. However, GDTFII researchers drew on the professional judgment of expert district- and school-level practitioners concerning the resources required to meet the goals set by the State Board and estimated that an additional $25.6 billion—38 percent above actual spending—would have been necessary. Per pupil, the estimated average cost of an adequate education would be $16,890, which is considerably higher than the actual average district per pupil spending of $12,204. These are average amounts per pupil; the estimated gap between adequate cost and actual spending is even greater for districts with higher levels of socioeconomic disadvantage (Levin et al., 2018).

Look to other states' approaches to funding schools. Several other states, including Connecticut, Massachusetts, New Jersey, New York, and Vermont, all spent more in 2016–17 than the $16,890 per pupil suggested as adequate by research on California (Levin et al., 2018). While Massachusetts spent 2 percent more than what was deemed to be adequate in California, Connecticut, New Jersey, and Vermont spent 15–17 percent more, and New York spent 28 percent more. Additional funding will be needed to address adequacy concerns in California, and there is much to learn from other states (Imazeki, 2018).

Consider changes to tax policies and allocation formulas for K–12 education. Tax policy in California presents unique challenges. Proposition 13 restricts districts from increasing their local property tax rates, and Proposition 98 allocates resources to schools based on a complex set of provisions that make it difficult to significantly increase the share going to public education. Absent a serious discussion of changes in how revenue for schools is raised and allocated, it is not clear how California will reach adequate funding levels in all districts to achieve its goals for students (Imazeki, 2018).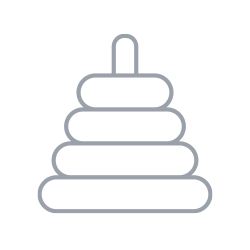 The Budget proposes over $630 million for increased access to preschool; however, providing additional slots without sufficient attention to the quality of programs and instruction will not produce the long-term results that California seeks for its students.
Improve access to high-quality early childhood education
California once led the nation in early childhood education, but a significant decline in investment has resulted in an underfunded, fragmented early childhood education system that is inefficient for providers and families. The inadequate early education system in California has lasting effects. California districts with predominantly low-income students lag behind similar districts in other states primarily because of lower school-readiness levels among entering kindergartners (Reardon et al., 2018). In fact, California has among the largest gaps in readiness at school entry of any state in the nation. Differences in access to high-quality early childhood education programs likely contribute to the readiness gap (Stipek et al., 2018). The Budget Proposal suggests first steps towards broadening access to child care and preschool in California.
Improving early childhood education in California will take resources, political will, long-term strategy, collaboration, and a commitment to high quality. The numerous studies that link early childhood education to desirable long-term outcomes for children are based on high-quality early education programs. The Budget Proposal increases access to preschool; however, providing additional slots without sufficient attention to the quality of those programs will not produce the long-term results that California seeks for its students. If implemented, the following recommendations would improve the quality of early childhood education in California as access expands (Stipek et al., 2018):
Decrease variability and increase the level of licensing requirements. Licensing requirements vary in California such that a 4-year-old could find herself in a subsidized setting that has no requirements (license exempt), predominantly health and safety requirements (Title 22), requirements that address program quality (Title 5), or requirements associated with K–12 education (TK). California also has a larger proportion of children in license exempt programs than most other states—programs which serve a disproportionate number of low-income children.

Increase requirements for individuals preparing to work in the early childhood field. Improving the quality of early childhood education in California will require more rigorous preparation for staff than is currently required, and a greater emphasis on practice. The required 12 or 24 college units that early childhood practitioners are required to complete in California are substantially below what most states require and are not sufficient to prepare them with the skills that research and experts have found are necessary. The content of preparation programs matters as much to the effective preparation of early childhood educators as the level of the degree. As education and training requirements are increased, wages will have to be raised as well to avoid exacerbating the staff shortage that already exists.

Ensure that higher education programs develop the capacity to help students meet the new requirements. Higher education institutions will need time and support to build their capacity to prepare students for more rigorous requirements. In particular they will need resources to begin preparing students with the supervised practice teaching experiences they require to become effective child care providers. A greater investment is also needed to ensure that all preparation programs are delivering high-quality content and that individuals currently in the field, who are largely low-income, are able to meet the more rigorous requirements. To ensure the investments in child care workforce training meet minimal standards, California could invest a portion of these training resources to develop a program accreditation system that parallels the system used for programs that prepare aspiring teachers for K–12 credentials.

Improve and increase participation in QRIS. California created a Quality Rating and Improvement System (QRIS) to help programs assess and improve quality. However, as of September 2017 only 28 percent of licensed centers and 7 percent of Family Child Care Homes participated. Participation could be increased if California reimbursement rates were linked to programs' QRIS rating, as most other states do. But the elements of the QRIS itself also need to be revised to emphasize the most important dimensions of program quality.

Consider expanding access to infant and toddler care. Of children 0–3 years who qualified for a publicly funded ECE program in California, based on family income and working parents, only 14 percent received it. The number of family day care slots available have declined in recent years, in part due to staffing shortages, and those that exist are unaffordable for many families who are not eligible for public support.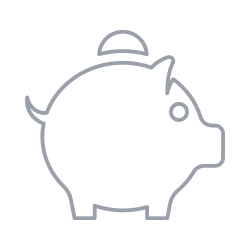 The Budget proposes a $3 billion one-time payment to CalSTRS to reduce long-term liabilities for employers, which will relieve some of the burden of districts' pension costs. However, it does not resolve the structural issues that have put California in such severe pension debt.
Address large unfunded pension liabilities
The state's proposal to relieve some of the burden of districts' pension costs acknowledges the strain that districts in the state are facing as a result of large pension liabilities and high contribution rates. In the short term, this budget will free up operating dollars that districts would have paid towards unfunded pension liability, providing some relief, however, it does not resolve the structural issues that have put California in such severe pension debt. As of 2017, CalSTRS has accrued a pension debt, or unfunded liability, of approximately $107 billion. In 2014, the California Legislature passed Assembly Bill 1469, a law that requires teachers and school districts, along with the state government, to substantially increase their respective contributions to CalSTRS. Although all three contributing parties are experiencing rate increases, school districts are affected the most. In 2013–14, school districts contributed 8.25 percent of teacher salaries to CalSTRS. By 2020-21, this rate more than doubles to 19.1 percent (Koedel & Gassman, 2018). Difficult policy decisions will need to be made in California to resolve this growing CalSTRS and unresolved pension liability. Paths forward may include a combination of the following options, all of which include inherent tradeoffs (Koedel & Gassman, 2018):
Lower the assumed rate of return and increase contribution rates accordingly. CalSTRS has recently dropped its assumed rate of return, but the new assumption of a 7 percent return is still too high, according to financial economists. With an inflated assumed rate of return, actuarial calculations can underestimate the level of current contributions needed to fund future benefits. As a result, unfunded liabilities will continue to accumulate.

Raise contribution rates and/or reduce benefits. To continue under the current defined-benefit structure, the state will need to raise contribution rates and reduce benefits in order to prevent the further growth of unfunded liabilities, even in light of the Budget Proposal. Like many states, California has taken both these steps in recent years, but even more substantial changes would be needed to ensure long-term sustainability. Benefits that could be considered for reduction include retirement benefits for new teachers and cost-of-living adjustments.

Transition from a defined-benefit to a defined-contribution approach. The state may also consider restructuring the current CalSTRS plan structure to de-emphasize or eliminate the defined-benefit approach currently in place in favor of a defined-contribution approach. The latter is the typical structure used among private employers. A 401(k), for example, is a defined-contribution plan.

Cover teachers under Social Security. California is one of 15 states in the country in which public school teachers do not qualify for Social Security. The state could consider adding Social Security coverage for California teachers, which would diversify their retirement income portfolios and lessen the financial burden on the state going forward.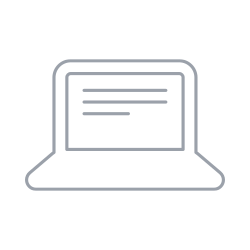 The Budget proposes $10 million for the development of a longitudinal data system. As plans unfold, the data system will need to be designed in partnership with stakeholders with the purposes and uses of the data system in mind.
Develop data systems to inform educational improvement
The Budget Proposal demonstrates a clear commitment to improving data systems in California. GDTFII research supports the idea that improved statewide data systems, with appropriate privacy protections, would support many different purposes—from service provision to predictive analytics to evaluation, all of which would help agencies and policymakers better serve Californians. In recent years, California has made important improvements in the collection and availability of education data, but it remains far behind other states in its ability to use those data to answer questions about system performance. In addition to sustaining its commitment to this data system and solid technical design and development of this data system, the state should also consider the following:
Learn from how other states and other entities have overcome obstacles to developing longitudinal statewide data systems. An integrated data system requires obtaining data from many sources and agencies, linking them together, storing the linked data, ensuring data quality, sharing them with authorized users, and keeping data secure. These steps have been accomplished in many other states—including Washington, Texas, and Florida—and the technical challenges are well understood. California could draw on these states' experiences to inform its approach to these issues (Phillips, Reber, & Rothstein, 2018).

Clarify the role that state-level data should play in coordination with regional and local data systems. In the absence of a state data system, districts and COEs have increasingly turned towards local and regional data systems that enable the ongoing, systematic collection and analysis of local data. Regional collaborations, such as the CORE Data Collaborative, Los Angeles Education Research Institute, and the Silicon Valley Regional Data Trust, have developed to fill this need in California. These regional efforts provide proof cases of the benefits of robust and linked data systems and lessons that can be applied to the development of a statewide system (Hough et al., 2018; Phillips et al., 2018).

In the design of the system, develop ways of accessing data that are streamlined for various users. Individuals and organizations at different levels of the education system in California have differing analytical needs. For example, local continuous improvement efforts call for more frequent data that can inform the various phases of the improvement process, while annual data are most useful for understanding variation across the state and evaluating the impact of policy approaches. The needs of these users should be considered in the design of the data system, to allow for streamlined data access and use (Hough et al., 2018).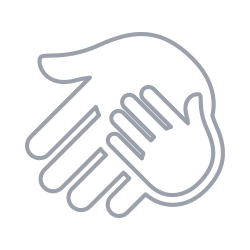 The Budget proposes $576 million to support expanded Special Education services and school readiness supports. Additional work and investments will be required to ensure fair and equitable distribution of Special Education resources.
Increase funding for Special Education
The Governor's Proposed Budget recognizes the growing costs of Special Education expenditures in districts across the state and would expand services in school districts with a high concentration of Special Education students and low-income, English learner, and foster youth, including a focus on providing support to preschool age children. While LCFF base grants have increased over the years, Special Education funding has remained constant. Because Special Education services are mandated by state and federal law, districts have had to draw an increasing share of Special Education funding from their general operating funds to compensate (Willis, Krausen, Byun, & Caparas, 2018). While increased funding is critical, specifically, policy approaches should consider the following:
Consider the unintended consequences of allocating funds based on the number of students identified for Special Education. Currently, Special Education funding is allocated based on districts' average daily attendance (ADA) rather than concentration of students with disabilities.1 For districts with high percentages of unduplicated students who are low-income, in foster care, or English learners, the Budget Proposal introduces additional funds for also having high percentages of students with disabilities. While providing more funds for districts with more needs is sensible, it is important to consider that this policy shift might incentivize over-identification of students, which can have negative impact on students, such as placement in unnecessarily restrictive situations (Warren & Hill, 2018).

Increase resources for services to preschool children with disabilities. Although the Budget Proposal includes new resources for Special Education in early childhood, including funds for early childhood screening and investments in children's mental health, the current formula for determining Special Education funding in schools does not include the count of preschool students. Two options for providing districts with more support for preschool children with disabilities are to (a) include preschool students in the average daily attendance count or (b) increase slots for students with disabilities in state-funded preschool programs.

Adjust Special Education funds similarly to annual adjustments in LCFF base grants. The state generally increases the Special Education appropriation by a cost-of-living adjustment to account for inflation. When district Special Education costs are rising faster than the inflation adjustment, the proportion of costs covered by the state decreases. The state could offset districts' Special Education costs either by annually including a budget adjustment for Special Education that reflects the same annual increase as the LCFF base grant or by setting the adjustment at a level that keeps the state's share of program costs constant.

Match appropriations to program spending. Another option is to adjust the state's Special Education appropriation for changes in actual program spending for the most recent year for which data are available. This would commit the state to paying for a fixed share of statewide Special Education costs.

Equalize Special Education Local Planning Areas (SELPAs). The state funds Special Education services through Special Education Local Planning Areas (SELPAs), yet SELPAs are not funded equally on an ADA basis. The top 10 percent of SELPAs receive 50 percent more per ADA than the average of the other 90 percent. This is a result of historic SELPA funding rates that were in place when AB 602 was implemented. Equalizing district AB 602 rates would cost the state an estimated $670 million annually.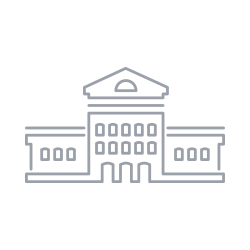 The Budget proposes an increase of $906 million over the prior year to support school facility projects. The wide volatility in facilities funding, disparities by district wealth, and the lack of reliable information on facilities remain unaddressed.
Fund school facility construction and modernization
While the Budget Proposal makes more money available for facilities construction and modernization, GDTFII found that California's current approach to funding its school facilities presents challenges beyond the question of how much funding is available. While California spending per pupil on school facilities remains close to the national average, access to funding for school facilities in California is not equal across the state, with the current funding approach favoring wealthy districts (Brunner & Vincent, 2018). In the period from 2007 to 2015, local funding sources accounted for more than 80 percent of facilities funds, which results in inequitable distribution because wealthier districts are more likely to pass bond measures.
School facility spending in California is also a story of volatility, in particular due to the irregular nature of statewide school facility bond issues and a decade with no state bonds. Advocates put a successful initiative on the ballot in 2016 to authorize the sale of $9 billion in general obligation bonds but the release of those bonds has been particularly slow. While the Budget Proposal accelerates the release of state bond funds for facilities, it does not address a few areas of concern raised in the GDTFII research that should be addressed in future policy development (Brunner & Vincent, 2018):
Address the wide disparities in school facility funding. To reduce the disparities in school funding that are systematically associated with school district property wealth, the state could target facilities funds to districts with the least ability to raise revenue through local general obligation bond elections and developer fees. Additionally, the state could alter its matching rates so that lower-wealth districts would receive higher matching rates, while higher-wealth districts would have lower matching rates. Currently, almost all districts receive a 50 percent match for new construction projects and a 60 percent match for modernization projects. Instead, the amount of the match could vary systematically with a school district's ability to raise revenue as measured by property wealth.

Reduce volatility of facility funding. The volatility in state funding for school facilities makes long-term planning and investment decisions a challenge for districts. The regular release of state bonds for voter approval could help ameliorate this, assuming that the state wishes to sustain its long-standing approach to school facility funding. Another option would be for the state to move away from disbursing statewide general obligation bond revenue and towards providing school districts with annual per-pupil allocations for school facilities-related costs. Such an approach, recommended by the Legislative Analyst's Office, could provide a "minimum share" of districts' expected facility costs, which advocates say would result in a more predictable and consistent method of financing school facilities.

Develop a statewide school facility inventory and conditions assessment system. California has no inventory of the conditions of its school facilities to inform funding needs and priorities. Policymakers are investing billions of dollars into school facilities without reliable information on the conditions, qualities, and needs of the school facilities statewide. Without such data, policymakers and stakeholders cannot determine the proper size of future general obligation bond proposals, the relative need in different communities, or an evidence-based way to allocate funds for various programs such as new construction or modernization.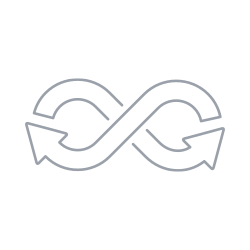 The Budget proposes an increase of $20.2 million for County Offices of Education for providing school district assistance, however, additional investments must be made in building system capacity for continuous improvement.
Build capacity to support continuous improvement
Districts, in partnership with local stakeholders, are currently expected to use the Local Control and Accountability Plan (LCAP) process to set goals, plan actions, and leverage resources to meet their goals, all building from school performance data on the California School Dashboard. This approach requires meaningful engagement of community stakeholders as well the local capacity to drive improvement, and the System of Support is designed to help districts and schools realize this vision (Plank et al., 2018).
These new state policy structures represent a major policy shift from a restrictive, compliance-oriented approach under No Child Left Behind (NCLB) and California's categorical funding programs towards a continuous improvement approach, which engages multiple stakeholders in disciplined problem-solving to discover, implement, and spread evidence-based changes. This shift places demands on schools, districts, and agencies involved in the System of Support that may outstrip their existing capacity (Grunow et al., 2018; Plank et al., 2018; Koppich & Humphrey, 2018; Marsh et al., 2018). For this reason, while the Governor's Budget Proposal provides some funding to support district improvement and stakeholder engagement, these investments need to be accompanied with significant clarification about how additional funds will help build the capacity needed. Specifically, policy approaches should:
For more evidence to inform policy, visit https://gettingdowntofacts.com