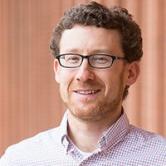 Assistant Professor,
University of Southern California
David M. Quinn is an assistant professor of K–12 education policy at the University of Southern California. His research focuses on measuring, explaining, and ending racial/ethnic and class-based educational inequalities. His interests include students' seasonal learning patterns; teachers' racial attitudes; and the effects of issue frames related to educational inequity. He received his EdD from Harvard Graduate School of Education.
updated 2020