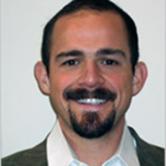 Director of Research and Analytics,
Aspire Public Schools
Edward J. Cremata is the director of research and analytics at Aspire Public Schools, a network of 40 charter schools in low-income communities in California and Tennessee. He previously worked as a researcher and econometrician at Stanford University. He has conducted research on a broad range of topics including statistical methods of causal inference, school and teacher accountability systems, school choice, and school turnarounds. He received his PhD in education policy from the University of Southern California.
updated 2019