Policy brief
Working paper
How Would Test Opt-out Impact Accountability Measures?
Evidence from the CORE Districts and the PACE/USC Rossier Poll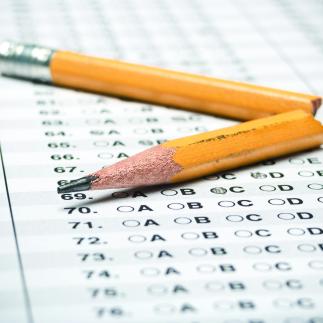 Summary
The number of students opting out of standardized tests has grown in recent years. This phenomenon poses a potential threat to our ability to accurately measure student achievement in schools and districts. This brief documents the extent to which opting out is observed in the CORE districts and models how higher opt-out levels could affect various accountability measures. More students opting out could significantly impact some accountability measures in use in California, but the CORE districts' growth measure is largely unaffected, as it reports the impact of schools on individual students' achievement. In contrast, accountability metrics that track student achievement by cohort are at risk of becoming biased even with relatively low absolute levels of opting out. This brief suggests that districts should consider explicitly adjusting for the characteristics of the students who actually sit for tests when designing school accountability systems.
Full poll results can be found in the Poll Archive.
Suggested citation
Cremata, E. J. (2019, September). How would test opt-out impact accountability measures? Evidence from the CORE Districts and the PACE/USC Rossier poll [Policy brief]. Policy Analysis for California Education. https://edpolicyinca.org/publications/how-would-test-opt-out-impact-accountability
Learn more about these initiatives:
Learn more about this topic: