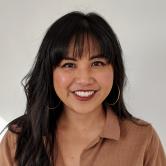 Organizing Director,
Californians for Justice
Geordee Mae Corpuz is the organizing director of Californians for Justice (CFJ), which advocates for equitable school funding in California. She oversees Oakland-region organizing and the leadership development of CFJ students and staff in school districts across the state. She played a critical role in the implementation of the Local Control Funding Formula in Oakland and spearheaded the state's first Local Control and Accountability Plan student advisory committee.
updated 2019