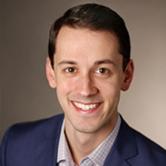 Associate Professor of Education,
University of Southern California
Morgan Polikoff is an associate professor of education at the Rossier School of Education at the University of Southern California. His areas of expertise include K–12 education policy; state and Common Core standards; curriculum and assessment policy; alignment; and the measurement of classroom instruction. He uses quantitative methods to study the design, implementation, and effects of standards, assessment, and accountability policies. Polikoff is a coeditor of Educational Evaluation and Policy Analysis and serves on the editorial boards for Educational Researcher and AERA Open. He received his PhD from the University of Pennsylvania Graduate School of Education.
updated 2021