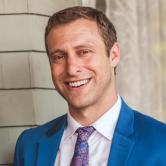 Director of Newcomer Policy and Practice,
Californians Together
Sam Finn is director of newcomer policy and practice at Californians Together. He has worked as an elementary school teacher, academic researcher, and strategic consultant to state agencies. Finn is dedicated to supporting the field of newcomer (immigrant student) education through research, resource creation, professional development, and national organizing. He is a native of Oakland, California, where he lives and is closely connected with Oakland Unified School District. Finn received his MA in public policy analysis from the Goldman School of Public Policy, University of California, Berkeley, and his MA in elementary education and teaching from Lesley University.
updated 2023