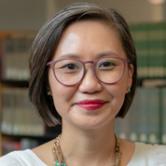 Assistant Professor,
San Diego State University
Vicki Park is an assistant professor of educational leadership at San Diego State University's College of Education. Her research focuses on studying the implementation of education policy, urban school reform, and organizational learning, with the goal of bridging the research-to-practice and practice-to-research gap to improve educational opportunities for all students. Dr. Park started her career in education as a middle and elementary school teacher. She earned her Ph.D. in Urban Education Policy with an emphasis on K-12 administration from the University of Southern California.