PACE Event
Fixing the Academic Performance Index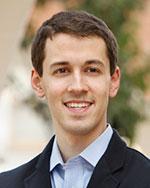 As California moves toward revising the Public Schools Accountability Act (PSAA), the state has an unprecedented opportunity to improve the design of its school measurement and accountability system. For over a decade, the state has used the Academic Performance Index (API) as its primary measure of school performance, despite the well known flaws with the Index.
In this seminar Morgan Polikoff reviews the problems with API and offers a series of straightforward, concrete suggestions designed to improve the API and the identification of low performing schools in California.
The suggestions, which include tracking the achievement of individual students, using multiple years of achievement data, measuring growth and level of student achievement, and accounting for school level and size, are drawn from his research on the design of accountability systems in the state and nationwide. These proposed policy changes would require no new data collection and would result in an accountability system that more accurately identifies the schools most in need of improvement.
Speaker:
Morgan Polikoff, Associate Professor of Education, University of Southern California