Measuring Restorative Practices to Support Implementation in K–12 Schools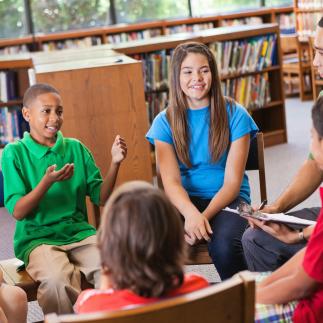 Summary
School leaders across the state seek tools to reduce the use of exclusionary discipline and improve school climates. Research suggests that restorative practices (RPs) have the potential to achieve these ends, particularly when staff throughout the school implement, and students throughout the school experience, these practices. Research also indicates that schools often struggle to achieve widespread adoption of RPs. In many cases, schools will see selective adoption of RPs—some teachers use these practices while others do not (resulting in only some students experiencing these practices). And districts will see some schools implementing these practices while others struggle to do so. How can schools overcome these implementation challenges?
The first step is to identify sticking points in implementation. To do this, school and district leaders need simple, reliable means of measuring the extent to which teachers are using and students are experiencing RPs. At present, though, many leaders lack measures of RP utilization and exposure. This report provides detailed guidance regarding why, when, and how to measure the use of RPs in schools.
In the first section, we briefly describe what RPs are and summarize research regarding the potential of these practices to decrease the use of discipline, reduce racial disparities in discipline and academic achievement, and improve school climates. In the second section, we discuss why measuring RP implementation is essential to employing RPs in a manner that is likely to achieve the intended impacts. In the third section, we provide detailed guidance on how to measure the extent to which teachers are using and students are being exposed to these potent practices.
Suggested citation
Darling-Hammond, S., & Gregory, A. (2023, February). Measuring restorative practices to support implementation in K–12 schools [Report]. Policy Analysis for California Education. https://edpolicyinca.org/publications/measuring-restorative-practices-support-implementation-k-12-schools