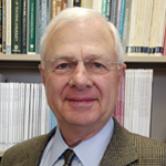 Professor Emeritus of Educational Leadership and Policy Analysis,
University of Wisconsin–Madison
Allan R. Odden is professor emeritus of educational leadership and policy analysis at the University of Wisconsin–Madison. He also is co-director emeritus of the Consortium for Policy Research in Education, a consortium of the University of the Wisconsin–Madison; Teachers College, Columbia University; and Harvard, Northwestern, Michigan, Pennsylvania, and Stanford Universities. Odden is also director emeritus of Strategic Management of Human Capital in Education, a project focused on talent management in education. He formerly was professor of education policy and administration at the University of Southern California and director of Policy Analysis for California Education.
updated 1993