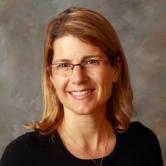 Professor of Psychiatry and Behavioral Science,
University of California, Davis
Aubyn Stahmer is a clinical and research psychologist, professor of psychiatry and behavioral science at the University of California, Davis, and director of community-based treatment research at the UC Davis MIND Institute. Her research examines the use of evidence-based intervention in school and community settings for children with autism spectrum disorders and their families. Her current research seeks to understand how to best train teachers and early intervention providers in new effective practices; looks for active ingredients in autism treatment; examines new designs for parent-implemented interventions; and creates early treatment adaptations for use in underserved areas. Stahmer received her PhD in psychology from the University of San Diego.
updated 2020