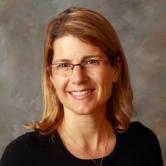 Professor of Psychiatry and Behavioral Science,
University of California, Davis
Aubyn Stahmer, PhD is a clinical and research psychologist, Professor of Psychiatry and Behavioral Science at UC Davis, Director of Community-based Treatment Research, UC Davis MIND Institute. Her research focuses on examining the use of evidence-based intervention for children with autism spectrum disorders and their families in school and community settings. Current projects are focused on understanding how to best train teachers and early intervention providers in new effective practices, looking for active ingredients in autism treatment, examining new designs for parent-implemented interventions and adapting early treatment for use in underserved areas.