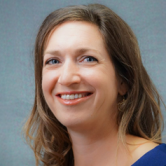 Senior Policy and Research Fellow,
Policy Analysis for California Education
Carrie Hahnel is Senior Director of Policy and Strategy with the Opportunity Institute and a senior policy and research fellow with PACE. Her research and policy expertise focus on school finance, school data, education accountability, and ways in which policies and systems can mitigate racial and socioeconomic inequities. She previously served as deputy director for policy and research and interim co-executive director for The Education Trust–West and, before that, as research and evaluation director for the KIPP network of schools. She started her career in education as an AmeriCorps VISTA volunteer and has also worked as an arts education advocate. She received her BA from Carleton College and her MEd from the Harvard Graduate School of Education.
updated 2021