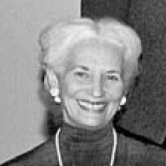 Former Director of Communications,
Policy Analysis for California Education
Corinne Arráez was the director of communications at PACE. She was formerly a senior academic technology specialist for Stanford University in the Program of Writing and Rhetoric. Before that, at the University of Rochester, she was the director of primary writing in the Department of English and technical assistant to the curator of the Russell Hope Robbins Library. She also chaired exhibit panels for the National Commission on Writing and was an active member of the Modern Language Association. Arraez received her MA in English literature from Rochester and her MA in English and twentieth century drama from Illinois State University.
updated 2011