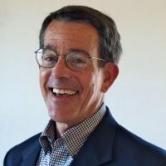 Professor Emeritus of Education,
University of California, Berkeley
David Stern is a Professor Emeritus of education at the University of California, Berkeley, where his research focused on strengthening career academies, improving access to higher education, developing social enterprises for learning, and expanding options for educating teenagers. Dr. Stern was principal investigator for the Career Academy Support Network and served on the faculty committee that oversees undergraduate admissions to Berkeley. He was also director of the National Center for Research in Vocational Education, based at Berkeley's Graduate School of Education. He holds a Ph.D. from the Massachusetts Institute of Technology in economics and urban studies.